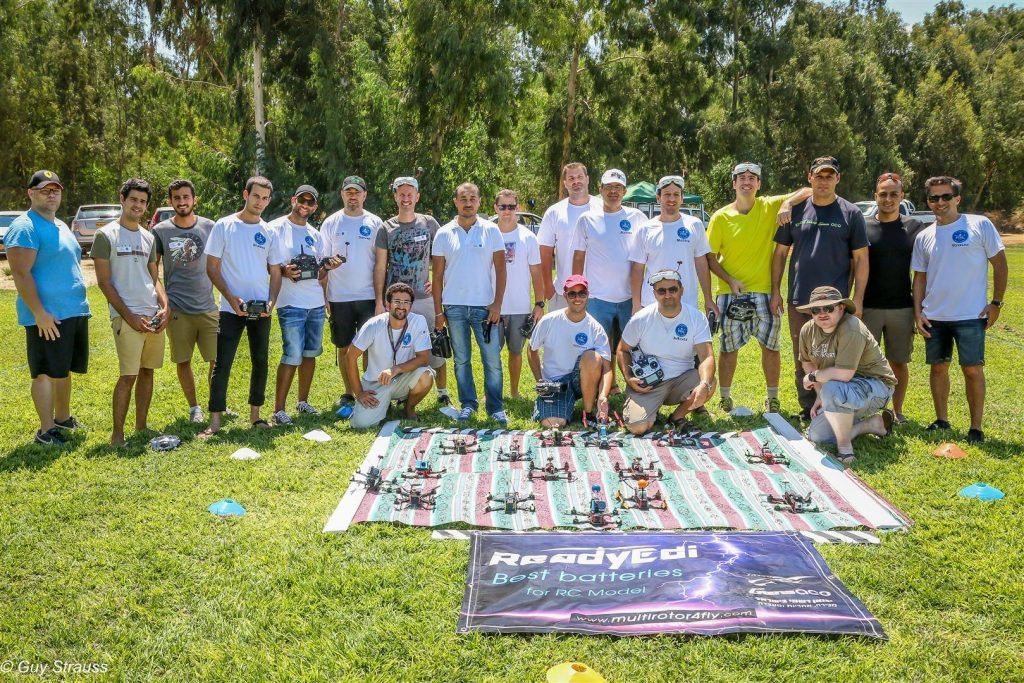 On the 18th of September 2015, while FPV Racing has just started to spread in Israel, our small team of addicted FPV pilots has set a new record!
The very first FPV race to be held in Israel
Pilots from all skills and cities have come together for their very first trial of fire. For some, this was the very first time flying through airgates and flying a specific line for several laps. The adrenaline was high and the event was a great success.
24 pilots signed up to compete for the fastest 3 laps, while flying through 10 gates and 3 "tight S"s.
here you can enjoy the video of the event: